There are many colors to choose from. Some colors are very consistent from batch to batch, others will vary from slightly to more pronounced variations. Some colors are no longer available and will be discontinued when current stock is depleted. Color samples are available.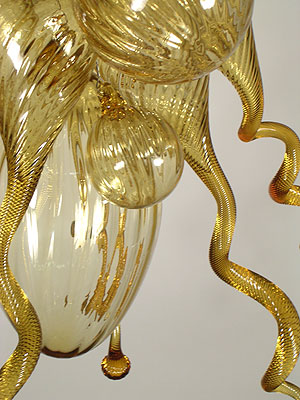 Amber
Medium transparent honey yellow-amber color.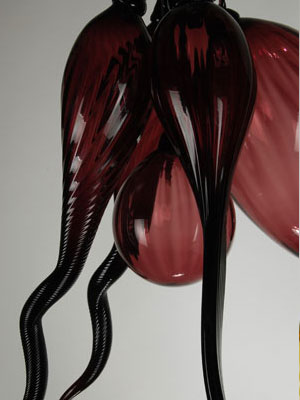 Amethyst
A deep reddish purple. Only limited quantities available.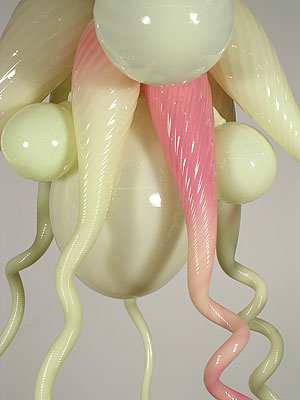 Burmese
This pastel yellow color is mainly an opaque yellow but can be heat treated to turn pink in the hottest areas.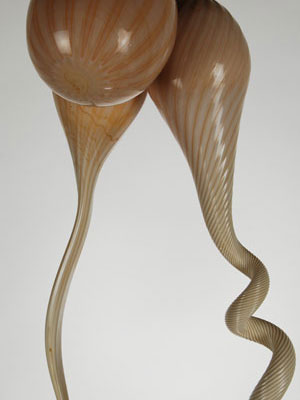 Caramel
An opaque color that can have swirls of transparent orange-amber or brown. Color varies from piece to piece.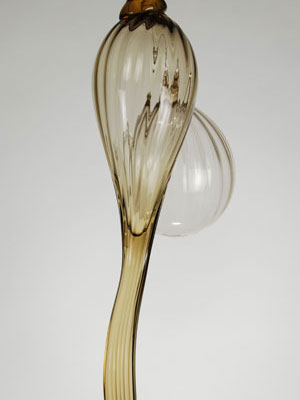 Champagne
Light transparent wheat color.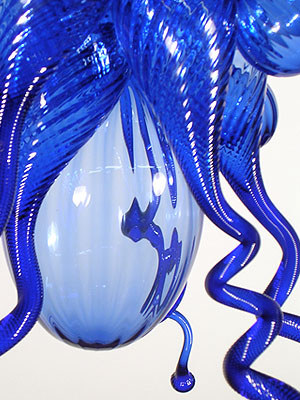 Cobalt
Deep transparent ultramarine blue.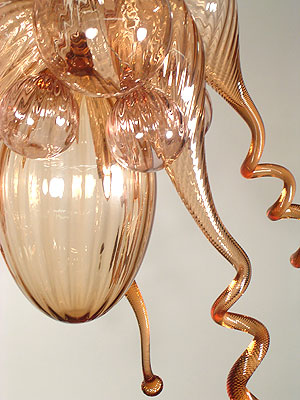 Copper
Transparent brown ranging from rosy-pinkish brown to orange-brown to tarnished copper brown.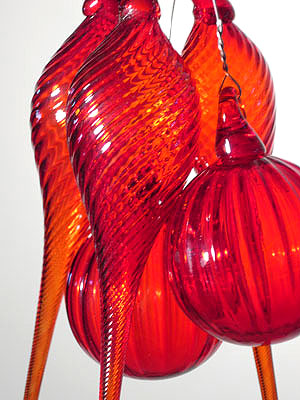 Dark Amber
Varies from transparent red-orange to yellow-orange.
Only available in Mini Melons and Spikes.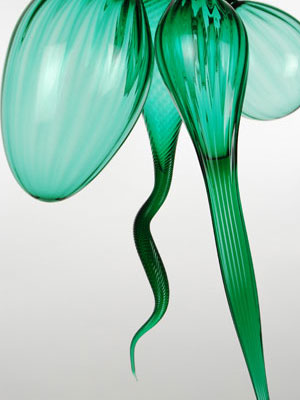 Deep Green
A deep emerald green. Limited quantities.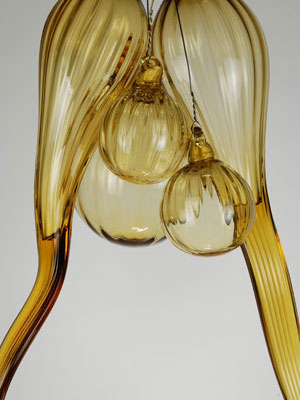 Deep Yellow
This color is very close to the amber color, only slightly more rich and deep in color.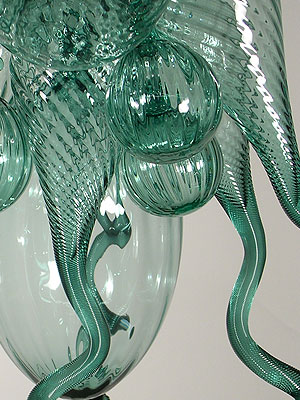 Green
Emerald, a medium transparent green that can vary from slightly yellow-green to slightly blue-green.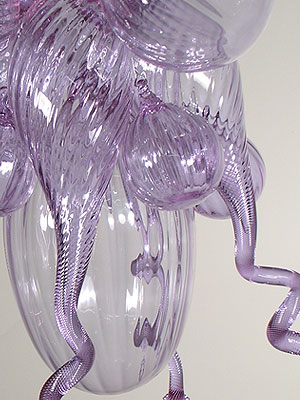 Lavender
Transparent lavender is a dichromatic color. It will be lavender under incandescent, halogen, tungsten, or daylight conditions. Under most fluorescent lights it can look light cobalt blue.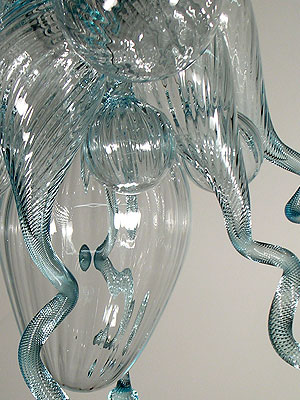 Light Blue
Aquamarine, light transparent blue-green.